Two things you can count on during the holidays in Arizona:
People will be driving under the influence
Police will be making an extra effort to catch people driving under the influence
Last Tuesday law enforcement officials gathered at the State Capitol to announce a DUI crackdown. To drive home the point that drunk driving will not be tolerated in Arizona, a fearsome gauntlet of DUI enforcement vehicles was on display.
Sobriety Checkpoints
Arizona is one of 38 states in which sobriety checkpoints are legal. However, they are not often used, as saturation patrols are the preferred method of tackling impaired drivers in the state. At a checkpoint, drivers are stopped according to a designated formula (to prevent prejudice on the part of the officer) and asked if they have been drinking. The officer has the right to look for evidence of impairment or other violation. Such checkpoints also serve to increase police visibility and increase drivers' awareness of the possibility of arrest.
Saturation Patrols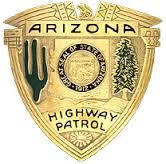 Saturation patrols are more active in nature than checkpoints. Police are on the move in a designated area, looking for signs of impairment in drivers but also watching out for other violations, such as broken headlights and taillights or seatbelt violations. Once a vehicle is stopped an officer can check for the smell of alcohol, suspicious behavior, or other indications of impairment.
Like checkpoints, saturation patrols also serve to raise the profile of law enforcement and put the idea of risk of arrest in drinkers' heads, so they make the right decision and designate a driver or take a taxi home.
Last year almost 30,000 people were arrested for drunk driving in Arizona. Many of those were picked up as a result of saturation patrols and other concerted efforts to combat drunk driving in the state. Thanks to the DUI crackdown that just launched, this holiday season will be no easier on anyone making the bad decision to drink and drive.