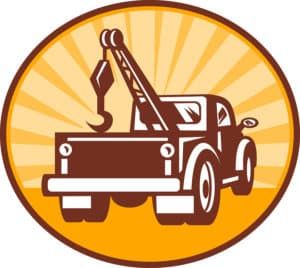 Tipsy Tow. Those are the words you need to know this Sunday night.
If you've been partying – or if your driver has been partying, call the AAA help number and ask for a Tipsy Tow. A tow truck and driver will pick you up – and pick up your vehicle – and deposit you both safely at home.
You can do it all over again on New Year's Eve.
It's AAA's way of keeping impaired drivers off the roads during the holiday season.
There's no catch – but there are some conditions you need to know about:
It's free, but only 10 miles. If you've been drinking more than 10 miles from home, you'll pay a standard towing rate. So if you know you're going to avail yourself of the service, why not confine your celebrations to a 9-mile radius?
Tipsy Tow delivers you home. Don't even think of trying to get a tow to another bar or party. You can go to a hotel if you stay there, though.
Tipsy Tow is for towing and a ride only. It's not for  vehicle starts, flat tire changes, battery replacements, or gas delivery.
When You Can Take Advantage of Tipsy Tow
Christmas Eve, 6 p.m. Sunday, Dec. 24 to 6 a.m. Monday, Dec. 25
New Year's Eve, 6 p.m. Sunday, Dec. 31 to 6 a.m. Monday, Jan. 1
How to Take Advantage of Tipsy Tow
Call 1-800-AAA-HELP (1-800-222-4357)
Say: I'd like a "Tipsy Tow"
Provide the driver's name, home address, phone number and vehicle and driver location
Monitech wishes you a safe holiday season.