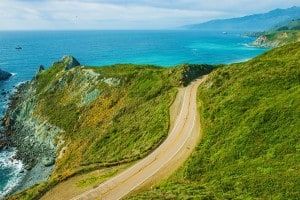 It's a true California story: wine, tourists, sunshine, and the Pacific Coast Highway. Recently an Arizona couple went on a wine tour through Sonoma County, sampling vintages at several wineries and then getting back on Highway 101.
Witnesses saw the car veer into the oncoming lane and then onto the shoulder. The car pulled over at an exit and the drivers switched places, presumably because one was too intoxicated to drive.
Unfortunately, both were over the limit, and after a CHP pulled them over and tested them, both were arrested for DUI.
The problem is obvious. Wineries are spread out over Napa and Sonoma counties, and they can only be reached by car. But the whole point of visiting them is to drink wine.

As the Arizona couple found out, there isn't a way to enjoy wine country thoroughly and also drive.
So what can you do?
Join a wine tour. Many tour companies in wine country will help you hit the notable wineries without having to worry about navigation or arrest.
Bring along a designated driver. Team up with a friend who prefers another drink, and let him or her drive during the day while you sip the sauvignon. Later on you can return the favor. With a bit of Googling you can even hire a designated driver if you don't have a friend who can resist a good merlot.
Hire a driver. It costs a bit more, but you can hire a car and driver and have the luxury of visiting whichever wineries you want, and sampling the wares without worry.
Whoever conceived of the wine tour wasn't really thinking straight. Lure people to your vineyard, ply people with wine, and then expect them to get home legally and safely? Still, we wouldn't want to end this institution, which is popular in all our wine-growing regions. However, even in Sonoma county, if you're on the road, all bets are not off: the DUI laws still apply.
Cheers.