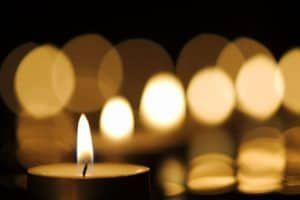 Last Friday a few hundred lights were lit in Raleigh – 431, to be exact, marking the number of people who died as a result of impaired driving in the state.
The lights are lit every year during the tree-lighting ceremony on the Capitol grounds. The Governor's Highway Safety Program and Mothers Against Drunk Driving sponsor the "tree of life" lighting and candlelight vigil to commemorate those who died on the roads as a result of alcohol and drug impairment, and to remind us all of the cost of such impairment.
There were also 955 lights representing those killed in other types of crashes, and one blue light representing an officer who was killed in a crash.
December is a month in which drunk driving is on our minds in North Carolina and elsewhere. Office parties and celebrations mean that more people are on the roads who shouldn't be.  Traffic death statistics go up, as December ranks among the deadliest months in the year, and alcohol is chiefly to blame.
Our state, and our world, become safer in so many ways, yet we manage to let this one bad decision bring death to hundreds of North Carolinians each year. If you see an impaired driver, speak up. Your vigilance might keep one light from being lit next year.