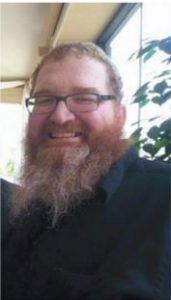 No one had a bad word to say about Daniel Conaway, a taxi driver known by south Scottsdale bar patrons as Dan Cab. Every night he plied the streets, making sure that drinkers got home safely after a night out. Friends said it was what he enjoyed doing.
Last October 23, life took a tragic turn for Conaway when a drunk driver veered into the opposing lane and crashed head-on into his cab. Conaway suffered severe injuries, and he died seventeen days later.
Conaway's life and work did not go unnoticed. He was treasured for the joy and dedication that he brought to his work. Bars and restaurants in the city have been donating to his family.
It might seem like a fluke, an unbelievable coincidence that one of the city's most cherished designated drivers should be killed by a drunk driver, but the sad fact is that it's not nearly as unlikely as one might think. In 2014, more than 1.1 million people were arrested for driving under the influence of alcohol or narcotics. The number of people who escaped detection would have been much larger. Of the 30,000 people killed on the nation's roads that year, about a third were alcohol-related.
So this sad event will remind us all that drunk driving wrecks lives and makes the world a sadder place. Certainly Scottsdale is a bit emptier for the loss of one of its finer citizens.
The donation page to help Daniel Conaway's family is here. We can also help by carrying on Dan's work in our own way: by driving sober, or by organizing a taxi or designated driver when going out, and by never, ever letting a friend drive under the influence.
Simple rules, and had they been followed, Dan Cab would still be with us.