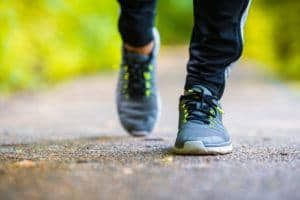 Even if you don't study mixed martial arts, you can use your feet to deliver a powerful blow against drunk driving this May.
You can walk. Saturday, May 21st is the Raleigh Walk Like MADD 2016. The event is a walk to raise funds for Mothers Against Drunk Driving (MADD). As a participant you can register and then ask friends and family to support your lifesaving efforts by sponsoring your walk. You can even start a team and invite friends to join you on the walk as well.
Funds raised from the event go to MADD's vital efforts to end drunk driving and heal the wounds that drunk drivers cause:
Providing emotional, medical and legal support after to victims and their families after a drunk driving crash.
Supporting law enforcement efforts that make North Carolina's roads safer.
Work for stronger drunk driving laws, including requiring ignition interlocks for all DUI offenders.
The goal for this year's Raleigh Walk Like MADD is $80,000. In addition to a number of generous sponsors, District Attorney offices are joining the event as well.
You'll find more information about the Raleigh Walk Like MADD 2016 event here.
If you're thinking of joining, do it soon – registration cutoff is May 20th, and you'll want to be there to help finish the job that  MADD started in 1980. All you need to do is walk, and if you're not able to do that, you can still participate and donate.
See you – and your feet – at the starting line on May 21st!
Raleigh Walk Like MADD 2016
Saturday, May 21st, 2016
Dorothea Dix Campus
101 Blair Drive
Raleigh, NC
Time: 10:30 A.M. – 12:30 P.M
Check-in Time: 9:00 A.M. to 10:15 A.M.