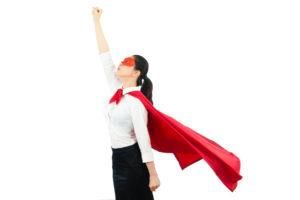 It's Halloween, your chance to be someone you can't normally be: Wonder Woman, Deadpool, Captain America, Catwoman…go ahead, indulge your fantasy.
But consider being, at the same time, a superhero that doesn't require a costume. You can be a Halloween designated driver at tonight's party.
No need to buy a costume, or duct-tape one together frantically at the last minute. Just make a pact with yourself not to drink, so your friends can do so and get home safely.
If you like, give them a chance to return the favor later – Thanksgiving, New Year's, whenever. There are plenty of occasions and your giving up alcohol for one will make life merry and safe for your friends.
Maybe there should be a costume for Halloween Designated Driver. Until then, be an unsung hero and stay off drinking – completely – for one night. Make sure your friends are safe where they should be at the end of the Halloween festivities. Even if you're not dressed as a superhero, you'll be one.
Think of it as a secret identity.
Happy Halloween from Monitech Ignition Interlock