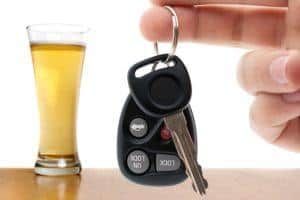 If you're drinking in Raleigh-Durham this Saturday, you might not need to worry about getting home without driving. You're covered, and it won't cost you a cent, thanks to the combination of technology and public-spirited enterprise. BeMyDD, a designated driver service, will spot you a free ride.
Drinking alcohol goes back millennia in human history, but drunk driving is a problem of the last hundred years or so. It took two pieces of technology to get the problem under control.
Breathalyzer technology gave us the means to judge drunkenness and prosecute people for drunk driving. It also gave us the ignition interlock, a device which prevents a vehicle from starting if the driver has been drinking.
Smartphone technology gave us the designated driver app. It might not seem like a breakthrough, but having designated drivers available to drive people and their cars home after a night of drinking has made the roads a lot safer.
BeMyDD, which bills itself as the nation's largest designated driver service, is hoping to spread its reach farther and bring more drinkers into the fold with its 24-city Designated Driver Tour. This Saturday, June 11th, the tour comes to Raleigh-Durham. That means that anyone who needs a ride home on that night can tap the BeMyDD smartphone app and order a driver for him or herself – and have the car driven home as well.
Free pickup will be available between 9 p.m. and 2 a.m. on Saturday, June 11th. The service is free on that night, but supply of drivers is not unlimited, so it's on a first-come, first served basis.
If you're feeling left out, note that anyone in any city served by BeMyDD can get $20 off their fare by using the promo code DDTOUR.
The tour isn't just a giveaway – the purpose is to acquaint more people with the convenience and safety of having a designated driver  pick you up after a night of drinking, and having another one to bring your vehicle home as well.
To learn more about the tour, which has four more planned stops in Las Vegas, Houston, San Antonio, and New York City, check out the BeMyDD website. You can also download the smartphone app there.
And whatever you're doing in Raleigh-Durham anytime, if it involves drinking, plan your  ride home. It won't always be free, but it will always be the cheapest and safest alternative.