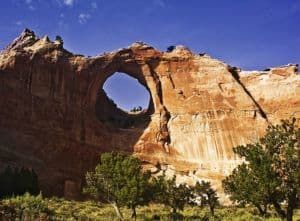 Drunk driving is an urgent problem in Arizona as it is in other states. Each year well over 200 people die in Arizona because someone made the bad decision to drink and drive. About a third of all traffic deaths in the state are alcohol-related.
Mothers Against Drunk Driving (MADD) is dedicated to increasing awareness of the problem. Through its Walk Like MADD events, the organization raises money not only to help the victims of impaired driving and their families, but to make the roads safer by advocating for stronger legislation (e.g. ignition interlock laws) and better enforcement of anti-DUI laws.
Everyone can help in this effort by joining a Walk Like MADD event. The next one in Arizona will take place at Window Rock. Here are the details:
Window Rock Walk Like MADD 2016
Time: 8:30 a.m to 10:30 a.m.

Date: August 13th, 2016
Place: Veteran's Memorial Park, 100 Tribal Hill Dr. Window Rock, AZ
The Walk is dedicated to the memory of Virginia David of the Navajo Nation. She was a medical transportation worker who was killed by a drunk driver on August 13th of last year, leaving behind seven children. Her family launched the event. MADD is working with them to help end drunk driving on the Navajo Nation.
It's more than a morning out, though. The event raises money by asking participants too register and create or join a team. More registration details here. Remember, registration cut-off is 5:00 p.m. on August 12th.
You'll find all the registration and participation information here.
You still have a few days left to register and start or join a team. And the cause – reducing the harm that drunk driving does on Arizona roads – is a vital one.
So don't run. Walk.