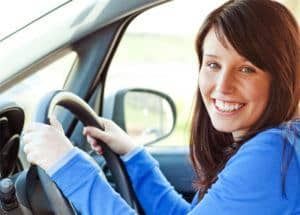 It's not easy being the parent of a teen. Every day can be a battle of wills, and your concern for their safety isn't always appreciated. And when they drive, your worries multiply. Teens take risks: they speed, they are easily distracted, and too often they drink and drive.
Some parents have found a way to ease their worries: they install an ignition interlock device in their teen's car. An ignition interlock, or car breathalyzer, prevents a vehicle from starting if the driver has been drinking.
You might be aware that ignition interlocks, also called IIDs (ignition interlock devices) or BAIIDs (breath alcohol ignition interlock device) are often ordered for those convicted of drunk driving. In fact, 26 states now mandate the devices for all drunk driving offenses, including first offenses, and more states are following suit.
A Voluntary Ignition Interlock Makes Sense for Teens
It's possible to contact an ignition interlock provider and have one installed on any vehicle, so that it can't be started if the driver has a blood alcohol concentration above around .02 – far below the legal limit for drunkenness. Here's why it makes sense to have one installed in your teen's car:
Safety. Having an interlock means that the driver of your teen's car will not be impaired. Since younger drivers are the most likely to get into collisions – and the most likely to drink and drive – your teen will be much safer in an interlock-equipped vehicle.
Peace of Mind. As a parent, you can't help worrying about your teenager when they're out driving. With the IID, you know that one danger has been eliminated.
Lower insurance costs. Depending on your state, the installation of an ignition interlock might get you a break on your insurance, which would be welcome considering how teen drivers are expensive to insure.
Instilling good habits. Having an interlock device teaches teens to think about driving if they do have alcohol. While providing alcohol to minors is illegal, teens will find ways to drink, and at least they'll learn that driving is out of the question.
It's not hard at all to have an ignition interlock installed in your teenager's car. Just contact your provider and ask for a voluntary installation. The provider will install the device and train your teen and anyone else in its operation.
Life is chancy enough, and teens face enough risks on the road, without adding drunk driving to the mix. Consider being a champion parent and having this life-saving device installed in your teen's car today.