If you're required to have an ignition interlock installed in your vehicle, chances are you've been thrown into a new and very confusing world of laws, regulations and choices. Where do I go for an interlock? Which one do I choose? How do the devices work?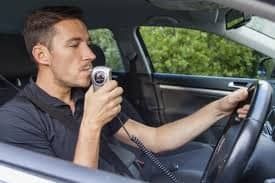 You might already know the basics:
An ignition interlock, or car breathalyzer, prevents a vehicle from starting if the driver has been drinking.
You will have the ignition interlock installed in your vehicle by a technician at an interlock service center. The installation takes from 60 to 90 minutes.
Before starting your car or truck, you must breathe into the device and wait for a "pass" indicator. You can then start the car and drive. While driving, you will required to blow into the device again at specified times.
You will have to bring your vehicle in at regular intervals so the data can be downloaded and the device checked and calibrated. This is called a monitoring appointment.
Beyond the basics, these are 4 facts which everyone should know before making a decision on an interlock provider:
Some providers cover your state better than others. Not all providers are created equal. Some might have their nearest service center located hours away from you. Since you need to go there not just for installation but for regular monitoring appointments, you'll want an ignition interlock provider who covers the whole state.
Not all providers offer Saturday installations. You might be worried that installing an ignition interlock is one more task to add to your busy life. Taking time off work or school is an extra hassle. Choose a provider such as Monitech that offers Saturday installations, and you'll have more options to make planning easier.
Some providers offer onsite service. If a problem arises with your interlock you'll need someone to step up and help. Most providers will tell you to bring your vehicle in for service. But if your provider has technicians who will come to you – as Monitech does – you'd probably consider that a very big plus.
You don't have to come in every 30 days. A lot of providers require you to come in every 30 days. But some providers – Monitech included – the appointments are every 60 days. Who wouldn't choose the 60 day option?
Still have questions about getting an ignition interlock? Wondering which provider to choose? At Monitech we'd be happy to help. Give us a call and we'll answer your questions and give you the help you need to get back on the road quickly and easily.