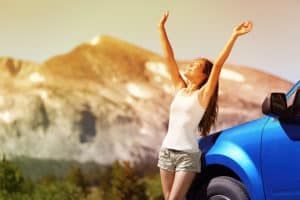 Arizona got serious about drunk driving back in 2007, when one of the country's first ignition interlock laws went into effect. An ignition interlock, or car breathalyzer, prevents a vehicle from starting if the driver has been drinking. The device has saved many lives since then – by MADD's reckoning, more than 78,000 drunk driving incidents have been prevented by interlocks in Arizona.
If you have an Arizona ignition interlock installed, there is a program in place that will give you the opportunity to shorten your interlock term – the 6 month deferment.
Essentially, the MVD lets you take 6 months off your Arizona ignition interlock term if you've fulfilled some specific requirements:
Your violation occurred in 2012 or later
You had no prior DUIs for 7 years
The DUI did not involve a crash
You complete an alcohol education program of 16 hours
You have maintained your ignition interlock device without violations
You have not tried to drive with a BAC of .08 2 or more times
All compliance information has been supplied to the Arizona MVD
The deferment program works to everyone's advantage. Offenders who can prove they approach driving responsibly get a break. And those who are more likely to reoffend will not be able to fulfil the requirements, so the interlock will continue to protect them – and everyone else on Arizona's roadways.
If you have been successfully completing your Arizona ignition interlock program, you might be able to take advantage of the 6 month deferment program. Contact MVD for more information. The purpose of the Arizona ignition interlock requirement, ultimately, is to help those with DUI convictions to drive responsibly. If you've been doing that, you might have a break coming. It's worth a call.