It's an irony that chills the heart: Sgt. Maj. Jeremy Bruns survived nine deployments, including a number of tours in Iraq and Afghanistan, only to lose his legs and part of a hand because a drunk neighbor plowed into him and pinned him to his truck. He had been parked in front of his home, attaching a kayak to the roof when the driver managed to hit him and drag him more than 60 feet.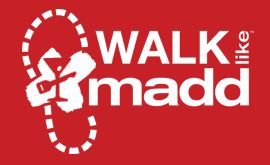 His recovery was long and arduous, taking him to several medical centers where he was first bedridden for months and then had to endure years of rehabilitation.
Part of the rehab involved learning to walk on two artificial legs.
Tough as that is, Sgt. Maj. Bruns is still walking, and he's doing it for a cause. Recently he joined the Baltimore Walk Like MADD event to raise awareness of the harm that drunks drivers do in society every day.  Bruns is an outpatient at Walter Reed National Military Medical Center in Bethesda.
That awareness of the issue is lacking was evidenced even in Bruns's case: originally the driver was charged with a misdemeanor, despite the carnage she caused. Eventually the charges were changed to a felony, and she was sentenced to 16 to 29 months in prison.
The case of this Fayetteville soldier is poignant because of Bruns's bravery and his commitment to helping other people escape his fate.  The walk raised over $80,000, which will go towards MADD's education efforts and its programs to help the victims of drunk drivers and their families.
A drunk driver might have taken Jeremy Bruns's legs. But not his mind or his spirit. Both of them are dedicated to ending the scourge of drunk driving. Which is his are worthy footsteps to follow.