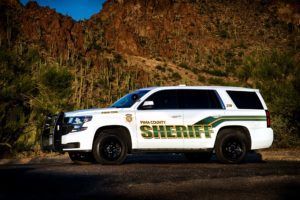 Like many areas of the country, Pima County, in south central Arizona, is struggling with a drunk driving problem. But, like the state as a whole, it is determined and resourceful in its anti-DUI efforts. These efforts include strengthening – and decentralizing – DUI patrols.
Up to now the Pima Sheriff's Department ran its DUI units from the main headquarters in Tucson. The new, decentralized approach allows the patrols to target specific problem areas.
The advantage is agility: a sergeant and a team of deputies keep tabs on the crime trends in a particular district, and respond quickly to those trends. If there is a rise in drunk driving rates in a particular district, patrols are dispatched accordingly.
Traffic enforcement units will be freer to focus on speeding and school zone safety, and will be a noticeable deterrent to impaired drivers.
The patrols will be assigned to Foothills District in the north, San Xavier in the South, and Rincon district in the East.
The most effective way of combating the drunk driving problem is to persuade people that it's a bad idea. Second to that, it makes sense to persuade drivers that they can't get away with it. Pima County has just upped its game on this second, very vital method.