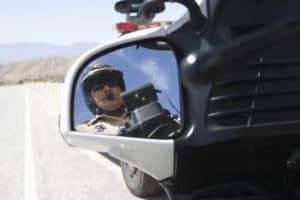 Police in Chandler, Arizona work hard to catch drunk drivers. That's why, presumably, they find it galling that people arrested for DUI manage to escape the consequences.
How do they escape? Some don't show up for their court appearance. Others don't follow the orders given by the court: do community service, install an ignition interlock, or take the required DUI class.
Those who skip out on these requirements have DUI warrants out on them. If stopped, they're liable for arrest.
To ensure that at least some of these scofflaws do the right thing, Chandler Police officers started a full-day sweep yesterday to find drivers who had active Chandler City Court DUI warrants out on them.
Compliance – A Vital Part of DUI Law
Drunk driving laws are even more linked to social engineering than most: their intent is not just to punish, but to alter a strain of behavior that can be very stubborn. Repeat drunk drivers are a common threat. One report stated that about a third of all drunk drivers arrested are repeat offenders.
Given the number of DUI arrests each year in this country – about 1.5 million – that's a frightening number of people who need the full attention of the court: counseling, ignition interlocks (devices which prevent a vehicle from starting if the driver has been drinking), and monitoring.
That, in a nutshell, is the reason that Chandler sent out its officers to round up 1,900 people with outstanding DUI warrants. It's an effort that will, if successful, make the roads of Chandler safer for everyone.