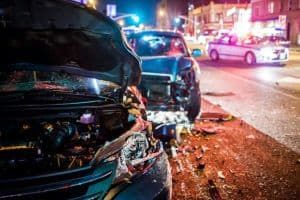 Thanksgiving is considered a long weekend holiday. But it's also the beginning of a season that is anything but festive: the DUI season. Thanksgiving drunk driving is well-known to police. And it doesn't stop there – arrests tend to stay elevated from Thanksgiving through New Year's Day.
The reasons for this increase aren't hard to understand. Families and friends get together for Thanksgiving weekend, and then holiday celebrations start by mid-December: office parties, cocktail gatherings, social evenings. There is mulled wine, egg nog, punch, and hard cider, as well as whatever red and green cocktails a creative bartender can dream up. And then, too often, people try to drive home after drinking all that good cheer.
This is not a plea to stop enjoying Thanksgiving. Just to stop Thanksgiving drunk driving. By all means celebrate. But please have a plan in place to keep from having to get behind the wheel if you want to drink.
Line up your designated driver now. Or announce when you arrive at a party that you're calling a taxi or rideshare home, and you want the world to know it. Your friends will be more relaxed as well, knowing that you've got a sober driver lined up.
"Tis the season for drunk driving. But you don't have to be a part of it.
Happy Thanksgiving from Monitech Ignition Interlock.