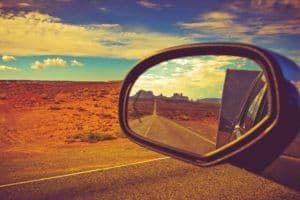 Trying to make sense of road safety data can be a frustrating exercise. A new report from the National Highway Traffic Safety Adminstration (NHTSA), for instance, notes that road deaths in Arizona rose last year by more than 7 percent. The total number of fatalities was 962, up from 897 the year before.
Cause for distress? Certainly. But it can't be overlooked that fatal Arizona drunk driving crashes are down. Two years ago about 30 percent of road fatalities could be chalked up to alcohol. That jibes with national numbers. But last year alcohol could only be implicated in about 24 percent of deaths on the road.
That number is in opposition to national numbers, which rose for the second year in a row.
What is Arizona Doing Right?
Some of the success in driving down drunk driving numbers is probably due to the state's no-tolerance attitude towards DUI.
A standard (alcohol level of .08 to .14 percent BAC) first DUI will result a fine of $1,250 and up to 10 days in jail. An ignition interlock is also mandatory for all DUIs.
An ignition interlock, or car breathalyzer, prevents a vehicle from starting if the driver has been drinking.
Extreme DUIs (with a blood alcohol concentration of .15 percent or greater result in greater penalties: a $2,500 fine and a month in jail. Repeat offenses require even stiffer punishments.
The Turning Point: The All-Offender Ignition Interlock Law
Arizona's ignition interlock law is not only one of the best in the country – it's also one of the first, having been passed in 2007. The state got serious about making its roads safer, and its citizens are still reaping the benefits.
No one can be sure that this trend – if it is a trend – is the result of laws, or some other as-yet undiscovered factor. But in general roads don't get safer by themselves. Hard work by legislators, courts, police and public safety advocates was what brought about the state's decline in alcohol-related road deaths.
Let's watch the numbers and see if Arizona continues to resist the disturbing national rise in drunk driving deaths.