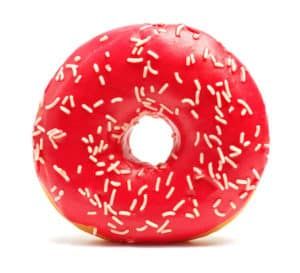 Most of us love donuts, but we consider them a guilty pleasure, not a device for saving lives. But recently MADD partnered up with Dunkin' Donuts in Arizona to rally the latter's circular pastries to the cause of ending drunk driving. And it worked.
On February 28th public-safety-minded and donut-minded citizens of Arizona could purchase MADD donuts which bore the organization's acronym and the red ribbon design. Fifty cents of each $1.09 donut was donated to MADD to further their efforts to bring about stronger anti-drunk driving laws, to support drunk driving victims, and educate the public on the dangers of impaired driving.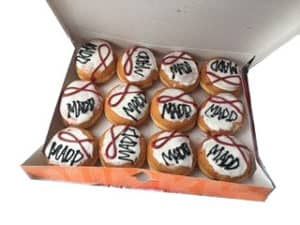 The point isn't the MADD donuts, though they were no doubt delicious. It's that community support is one of the ways that MADD can do its work even better. We look forward to the day when businesses all over the country, partner with MADD and help raise money to make drunk driving a thing of the past.
In the meantime, pass the donuts.