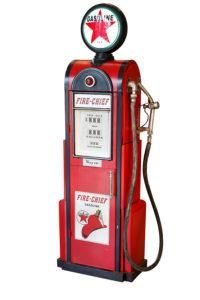 We love cheap gas. We love filling up our tanks and not gasping at the total. Even more, we love planning road trips and not having to think as much about how badly it will hit our wallet.
That's why most people greeted news from AAA Carolinas with a cheer: this summer's Independence Day gas prices were the lowest in 11 years, and they're still low – $2.20 a gallon or even less.
No piece of news makes everyone happy, and cheap gas prices, welcomed by most, are making some road safety advocates nervous: when gas prices drop, road fatalities rise, and that includes drunk driving deaths.
Why should this be?
A study in the journal Accident Analysis and Prevention proposed some reasons:
High gas prices might mean people are saving money by drinking less alcohol, which would also reduce drunk driving
Some drivers might save money by taking public transportation, bicycling, or walking
Higher prices mean less car travel overall, and fewer crashes overall, including drunk-driving crashes
More expensive gas could be leading drivers to drive more slowly and cautiously to save on fuel money, which in turn reduces road crashes.
Regarding the last two, let's remember that when other drivers are fewer and more cautious, a drunk driver is also less likely to be involved in a crash; a slower driver is better able to see and react to an impaired driver.
Whatever the reason, we do know from the statistics quoted in the study that we can expect more drunk driving collisions this summer. So take care on the road and follow these 3 rules:
Don't drink and drive.
Don't drive while distracted.
Watch out for other drivers on the road. They're lots of them, and not all of them are paying attention to rules 1 and 2.
Enjoy the summer.