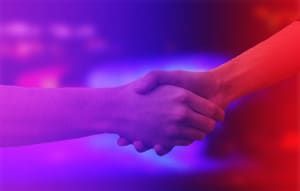 Border-hopping between US states is easy, thanks to a free passage tradition that goes back to 1781 and the Articles of Confederation. However, as of yesterday drunk drivers have had a trickier time crossing borders in a few southern states, thanks to Hands Across the Border, a law enforcement campaign designed to catch those driving under the influence.
Five states are teaming up with North Carolina: Alabama, Georgia, South Carolina, Tennessee, and Florida. Law enforcement officers have set up checkpoints near state borders. State troopers, deputies and other officers are be looking for drunk and suspended drivers, as well as fugitives and people driving with outstanding warrants.
Cross-border travel is lively at this time of year because of the wealth of vacation destinations in the areas near the borders.
The campaign will run five days. While the nationwide "Drive Sober or Get Pulled Over" campaign will run concurrently with it, the two are separate efforts.  Hands Across the Border is designed to catch drunk drivers in the days before Labor Day weekend. These days are seen as the last chance to enjoy summer on the road, but as we know, too many people enjoy alcohol and then decide to drive home.
Hands Across the Border has been around for years. It's caught a fair share of drunk drivers, fugitives, and also uninsured and suspended drivers. It's also served notice to those who have incorrectly restrained children. No doubt this week will be no different. We hope that the message of the high-profile finally sinks in, and the number of impaired drivers on the road eventually drops.