The North Carolina House has shown what it's made of. Legislators passed two DWI bills which, if they became law, would make life tougher for drunk drivers in the state, and thus make the roads safer for everyone.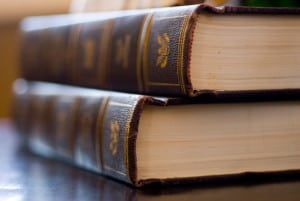 Support was overwhelming for both House Bill 31 and 32. The first bill changes the rules for DWI offenders who do not have an ignition interlock installed on their vehicles. An ignition interlock, or car breathalyzer, prevents a vehicle from starting if the driver has been drinking. The bill stipulates that while the driver's license is restricted (usually 3 years) the offender can have no alcohol in his or her system. At present the blood alcohol concentration (BAC) limit is .04.
Bill 32 makes one's third DWI conviction a felony. Currently it takes four convictions within 10 years to be subject to felony status. The time limit has been removed.
The fight is not over: both bills must now go to the Senate, which declined to take up similar bills in 2013.
North Carolina's DWI laws are not the strongest in the country. Unlike many states (24 at this count) North Carolina does not mandate ignition interlocks, or car breathalyzers, for all DWI offenses. Fines can be low for first offenses, and only about 60 percent of cases result in a conviction.
For this reason, we welcome the House vote, and we encourage the Senate to step up and pass these vital public safety measures.