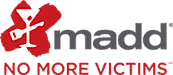 Mothers Against Drunk Driving (MADD) is known primarily for its advocacy of the cause of sober driving. It also aids and counsels drunk driving victims and their families. And the organization has a third function: to honor those who have made the roads safer across the country. Last month MADD took the opportunity to hail the heroes of North Carolina at its annual Awards of Excellence Banquet.
Held at Prestonwood Country Club in Cary NC, the banquet placed the spotlight on law enforcement personnel and mission partners who have worked toward the vision they share: a nation where no one drives drunk or drugged.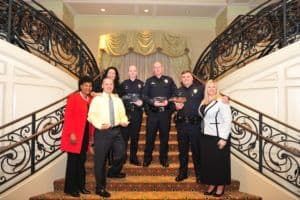 North Carolina has made progress in the fight against drunk driving, and these and other people – some honored by MADD, some yet to be recognized – have worked hard to keep impaired drivers off the road. There is more to be done. For instance, North Carolina has not yet passed a law mandating ignition interlocks for all DWI offenders, as 25 other states have. Ignition interlocks have been a priority for MADD for a long time.
For that and other vital legislation in North Carolina, MADD is on the job. And when police, legislators and road safety advocates excel in the business of making life safer for motorists and pedestrians, MADD will be there to honor them.
2016 MADD Awards of Excellence
| | |
| --- | --- |
| Police Officer of the Year | Justin Kupfer, Charlotte – Mecklenburg PD |
| Sheriff Deputy of the Year | Lt Kevin Jones, Orange County Sheriffs Office |
| Trooper of the Year | Danny Burgess NCSHP – Rockingham County |
| Prosecutor of the Year | Donald Rice ADA – Gaston County |
| Prosecutor of the Year | Jason Waller ADA – Wake County |
| Underage Drinking Prevention | Jonathan Cerdan Charlotte – Mecklenburg PD |
| Agency of  the Year | Waynesville PD |
| DWI Tsk Frc/Team | NCSHP DWI Task Force, Troop B |
| Hero Award | Sgt Ann Fowler Asheville PD |
| Hero Award | Sgt Kevin Wallace Guilford County Sheriffs Office |
Enforcer of the Year
Member of DWI Team
1st – 278 Arrests
Eric Crawford – Charlotte-Mecklenburg PD DWI Task Force
1st – 214 Arrests
Matthew Pressley – Charlotte-Mecklenburg PD DWI Task Force
2nd – 197 Arrests
Ben Sherill – Guilford County DWI Task Force
3rd – 170 Arrests
Jonathan Cerdan – Charlotte-Mecklenburg PD DWI Task Force
4th – 168 Arrests
Andrew Drake – Charlotte-Mecklenburg PD DWI Task Force
Enforcer of the Year
Non-Taskforce
1st – 217 Arrests
Joseph Thomas – NCSHP – Vance County
2nd – 155 Arrests
Eugene Burrell – NCSHP – Vance County
3rd – 154 Arrests
Steven Reed – NCSHP – Cumberland County
4th – 151 Arrests
John Daniel – NCSHP – Vance County
5th – 142 Arrests
Jay Goodnight – Guilford County
Heart of Madd

Pam Kearns
MADD Chapter Leader Davidson County
Troop C district 4
NCSHP – Vance, Granville, Warren
Ingrid Nunez
MADD Volunteer Durham County